Contact Info
940 Water St.
Pt. Townsend, WA
98368

Lois Venarchick, owner
360-385-4844 - shop #
360-379-1819 - fax #





Diva Yarn
Diva on Instagram

Diva Yarn Blog


Welcome
Covid-19 Update
Shop hours are / Thursday, Friday and Saturday from 11-5, Sunday 12-4 and Monday, 11-5.
Closed Tuesdays and Wednesdays.
Curbside pick up is available during those hours.
360-385-4844

PHASE 2 -Covid Update - February 14th, 2021 Masks are required, in the building and my bead and yarn shops, to be worn at all times over the nose and mouth. Masks are required for children age 2 and up. ( please, no bandannas, scarves or gaiter masks, no plastic shields without also wearing a mask ) Use our hand sanitizer before shopping. Store occupancy is limited to 4 people at a time. Please no pets. Thank you for your patience and patronage as we navigate these strange times. Peace, Love & Craft, Lois
What's New in the Shop !?!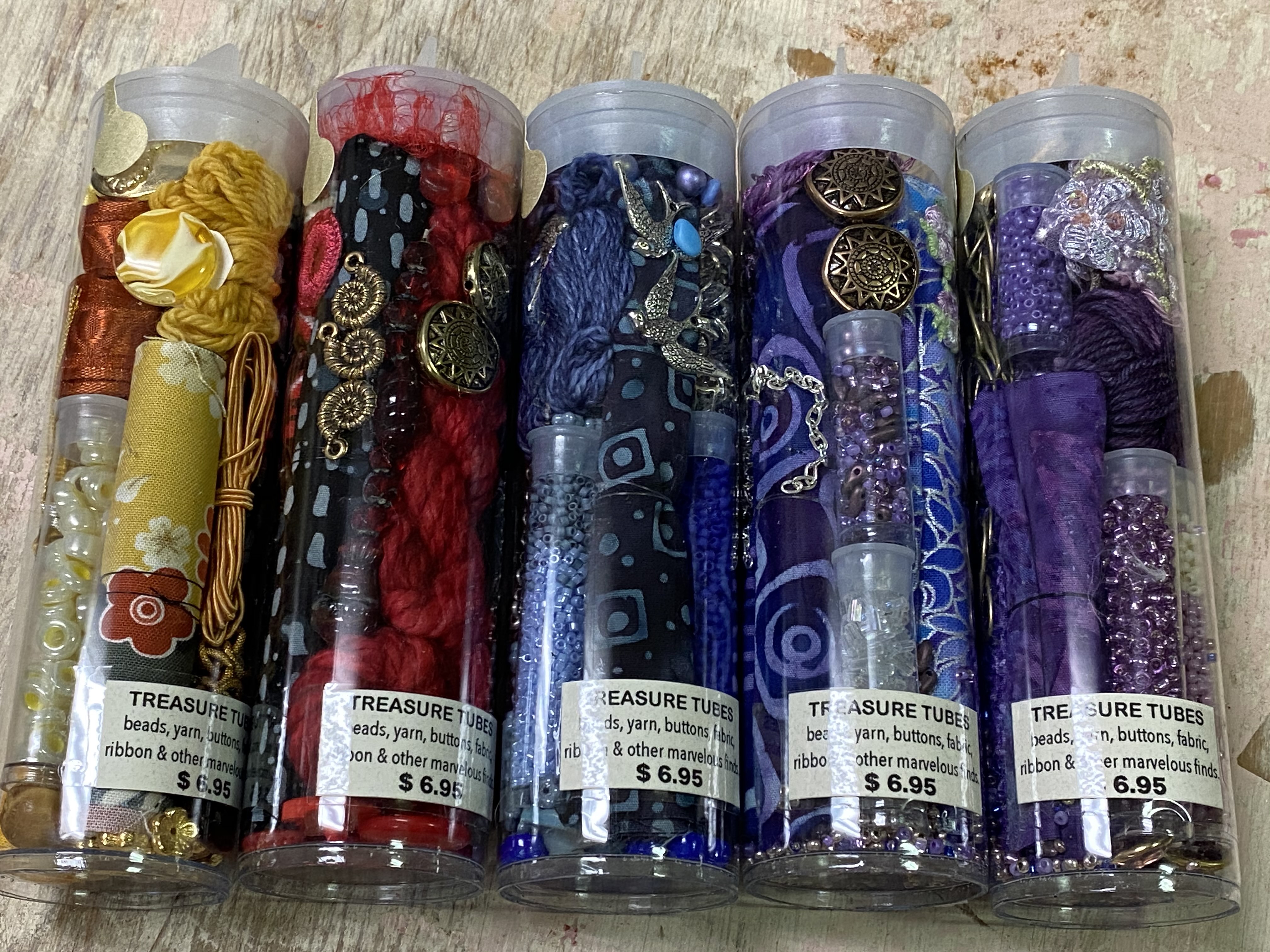 A playful blend of beads, charms, fabric, buttons, Yarn, ribbon, and more treasures from the shops. Use for crazy quilts, costumes, dolls, jewelry, scrapbooking, and mixed media assemblages! Let your imagination run wild. No two alike. One of our shops' most popular items. Totally unique.


We are always happy to ship whatever you need too. Call, write, email or send me pictures.

We welcome pictures of your work too and as always, feel free to come, sit and knit a bit.